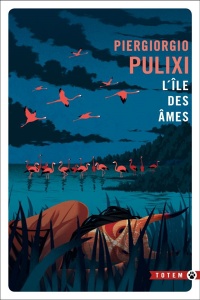 Preview this ebook
Member Price: $19.95
(what is it?)
Regular Price: $21.95
Members save:
$2.00 (9%)
Availability:
Available - shipped within 2 business days after the order
Also available in
EPUB
and
PDF
formats for immediate download
Publication Year:
2022
ISBN-13:
9782351788424
ISBN-10: 2351788427
Description:
Mara Rais et Eva Croce sont mutées à Cagliari afin d'élucider une série de meurtres rituels de jeunes filles qui frappe la Sardaigne depuis plusieurs décennies. Une nouvelle victime a été découverte. De fausses pistes en révélations, les inspectrices sont confrontées aux pires atrocités tandis que, dans les montagnes de Barbagia, une étrange famille de paysans semble détenir la clé de l'énigme.
Book Preview (based on ebook version)