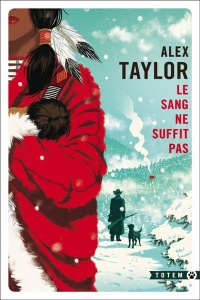 Preview this ebook
Member Price: $15.49
(what is it?)
Regular Price: $16.95
Members save:
$1.46 (9%)
Availability:
Available - shipped within 2 business days after the order
Also available in
EPUB
and
PDF
formats for immediate download
Publication Year:
2021
ISBN-13:
9782351788394
ISBN-10: 2351788397
Description:
En 1748, Reathel voyage dans les montagnes enneigées de Virginie avec son chien. Il y rencontre Della, qui vient d'accoucher d'un enfant, promis à la tribu Shawnee en échange de la paix pour la communauté de colons. Prête à tout pour sauver son fils, elle s'échappe, poursuivie par deux frères du village.
Book Preview (based on ebook version)