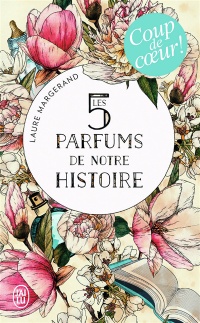 Preview this ebook
5 parfums de notre histoire (les)
Member Price: $12.95
(what is it?)
Regular Price: $14.50
Members save:
$1.55 (11%)
Availability:
Available - shipped within 2 business days after the order
Also available in
EPUB
and
PDF
formats for immediate download
Publication Year:
2021
ISBN-13:
9782290369661
ISBN-10: 2290369667
Description:
Il y a cinq ans, Charlotte, coach littéraire réputée, a perdu son bébé, Nathan. Depuis, elle n'a plus d'odorat, une souffrance que seule sa meilleure amie Axelle comprend. Cette dernière lui présente Pierre-Emmanuel Franc, un écrivain imbu de lui-même, afin qu'elle l'aide à travailler sur son nouveau projet, un roman destiné à reconquérir la femme de sa vie.
Book Preview (based on ebook version)