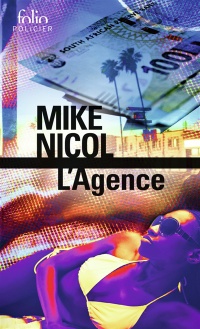 Preview this ebook
Member Price: $16.49
(what is it?)
Regular Price: $18.25
Members save:
$1.76 (10%)
Availability:
Available - shipped within 2 business days after the order
Also available in
EPUB
and
PDF
formats for immediate download
Publisher:
Gallimard / Folio
Publication Year:
2021
ISBN-13:
9782072922923
ISBN-10: 2072922925
Description:
En Afrique du Sud, sous le gouvernement de Jacob Zuma, des agents au service de l'Etat mènent diverses missions. Vicky Kahn, avocate, enquête à Berlin sur une amie intime du fils du président, soupçonnée de diriger un réseau de traite de jeunes filles. Fish Pescado, détective privé, traque le responsable de l'attentat visant le colonel Kolingba, tandis qu'Henry, un espion, cherche à se venger.
Book Preview (based on ebook version)