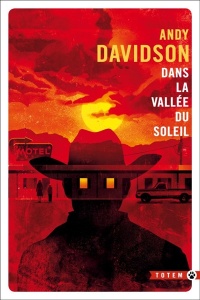 Preview this ebook
Member Price: $17.95
(what is it?)
Regular Price: $19.95
Members save:
$2.00 (10%)
Availability:
Available - shipped within 2 business days after the order
Also available in
EPUB
and
PDF
formats for immediate download
Publication Year:
2021
ISBN-13:
9782351788356
ISBN-10: 2351788354
Description:
Après avoir croisé une inconnue au teint pâle, Travis Stillwell se réveille couvert de sang. Dès lors, le fantôme de la femme exerce sur lui une emprise de plus en plus puissante. Travis se lie d'amitié avec Annabelle, une jeune veuve qui vit avec son fils. Il l'aide à remettre d'aplomb son motel décrépit. Mais Travis lutte toujours contre ses pulsions néfastes. Premier roman.
Book Preview (based on ebook version)