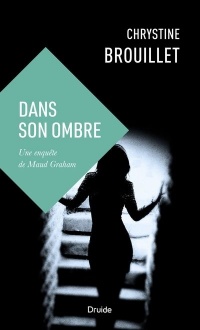 Preview this ebook
Member Price: $12.49
(what is it?)
Regular Price: $14.95
Members save:
$2.46 (16%)
Availability:
Available - shipped within 2 business days after the order
Also available in
EPUB
and
PDF
formats for immediate download
Publisher:
Druide Informatique
ISBN-13:
9782897115746
ISBN-10: 2897115742
Description:
Alors qu'une adolescente est en fugue, deux coéquipiers de l'enquêtrice Maud Graham en rencontrent la famille. A l'issue de cet entretien, les policiers sont convaincus d'une seule chose : on ne leur a pas tout dit. Serait-ce parce que le père est un homme politique bien en vue ? Parce que la soeur de la fugueuse ne veut pas être accusée d'avoir trahi sa jumelle ? Parce que la mère tient à protéger ceux qu'elle aime ? Pourtant, Graham ne peut concevoir que des parents ne fassent pas absolument tout pour que leur enfant soit retrouvé au plus vite.
Book Preview (based on ebook version)