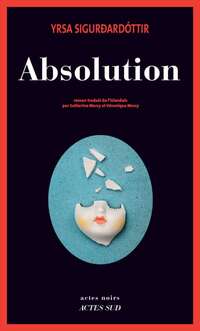 Preview this ebook
Member Price: $33.95
(what is it?)
Regular Price: $39.95
Members save:
$6.00 (15%)
Availability:
Available - shipped within 2 business days after the order
Also available in
EPUB
and
PDF
formats for immediate download
Publication Year:
2020
ISBN-13:
9782330135492
ISBN-10: 2330135491
Description:
C'est par des vidéos transmises sur Snapchat à tous les contacts de la victime que la police islandaise est avertie d'un crime. On y voit la jeune Stella, terrifiée, demander pardon avant sa mise à mort. Quelques jours plus tard, près du corps, un papier sur lequel est seulement écrit le chiffre "2" sera retrouvé. L'inspecteur Huldar est chargé de l'enquête, et la psychologue pour enfants, Freyja, doit l'aider à mener les interrogatoires des amies de l'adolescente.
Très vite, tous deux comprennent que Stella était loin d'être l'ange que beaucoup décrivent. Mais qui aurait pu en vouloir à une lycéenne au point de la tuer ? Peu après, un jeune homme est enlevé chez lui, en l'absence de ses parents. Là encore une feuille est découverte sur les lieux de la disparition : y est inscrit le chiffre "3". Jusqu'où la série se poursuivra-t-elle ? Et qu'en est-il de la victime numéro 1 ? Dans cette nouvelle enquête haletante, Yrsa Sigurbard6ttir met en lumière un drame terriblement actuel, qui touche tous les pays, tous les pans de la société et toutes les .classes, celui du harcèlement en milieu scolaire et, plus difficile à endiguer encore, sur les réseaux sociaux.
Book Preview (based on ebook version)